Purpose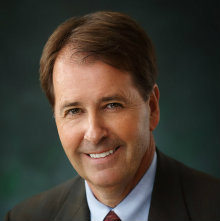 Create a Stronger, More Vibrant Community with Nonprofit Banking
Charitable, civic, educational and cultural organizations help ensure strong, diverse and inclusive communities. To better support non-profit organizations - large and small - we're pleased to introduce you to State Bank Financial's Non-Profit Collaborative. The programs and services that make up the Non-Profit Collaborative are designed to help nonprofits in the communities we serve in Wisconsin and Southeast Minnesota create success for your valuable organization.
Create More With These Nonprofit Banking Services:
Non-Profit Collaborative Programs

Benefits Programs

Non-Profit Checking

Non-Profit Savings

Cash Management

Investment Management

Personal Banking Services
To speak with one of our trusted advisors about your needs, call Wayne Oliver, 800.880.7151 or email him at wayneo@statebankfinancial.com today.
Pictured Above: Program Directors Wayne Oliver and Carol Ostrem
"We recognize and appreciate the commitment and value that nonprofit organizations bring to our communities. State Bank Financial is honored to introduce Strong Partnerships, Strong Communities, a program exclusive to area nonprofits. From nonprofit checking and savings to collaborative programs, educational outreach opportunities, cash management and insurance services, our dedicated team of professionals will work with nonprofits to meet their organizations' needs in our landscape of continual change."
Wayne Oliver
Executive Vice President
Community Banking Solutions