About Concierge Banking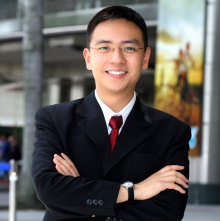 "Consider it done" with Concierge Banking services offered exclusively through State Bank Financial.
In every 5-star hotel or luxury resort the best Concierges know that it is their job to accommodate the requests of their guests — to handle the ordinary needs and, perhaps, now and then, take care of needs more extraordinary. With much the same vision, we are proud to extend this same level of service to personalized banking. This is Concierge Banking — State Bank Financial style.
Simply put, our Concierge Banking is financial catering with a concierge's touch. We will cater to your unique financial needs with the attention and resources that will make your banking experience something truly extraordinary. Expect nothing less than thorough and responsive service in everything from matters of transferring funds, to financing a loan you needed yesterday, and even resolving those rare ATM challenges on your behalf. Our goal is to simplify your life and the banking experience.
More than anything else, this is banking on your terms and at your convenience. All banker jokes aside, each of us knows it is not really a 9-to-5 world any longer. With Concierge Banking, you can expect us to work on your schedule, at your home, in your office, whatever the case may be. We personally stand behind our promise to be available...and to deliver.
Begin your 5-Star Banking Experience
As a member of Concierge Banking you are a special partner in State Bank Financial. We sincerely look forward to working with you and for you. Put our Concierge Banking hotline number on your speed dial - (608) 791-4555. You can also reach us by e-mail at conciergebanking@statebankfinancial.com.
This may not be the kind of concierge service that finds you tickets to the latest Broadway production, however, we are quite certain that Concierge Banking will be one show you won't want to miss.
Concierge Banking Amenities
Daily amenities - Visit us at our downtown office and relax with a cup of coffee while we take care of all of your banking needs for you.
Prioritized transactions - Need money transferred from a line of credit into your checking account by this afternoon? Or your account statement faxed to your accountant first thing in the morning? Our "Consider it Done" hotline puts you in direct contact with your Concierge Banker during banking and non-banking hours. Simply call (608) 791-4555, tell us what you need and you can "Consider it Done."
Documentation services - Need a document notarized or a signature guaranteed? No problem … we'll send a bonded Concierge Banker to your home or office.
Utility conveniences - Travelers' checks, cashier's checks and money orders are available to you at no charge. Just give us a call and we will have them ready for you to pick up, or we will deliver them to you.