Concierge Banking Solutions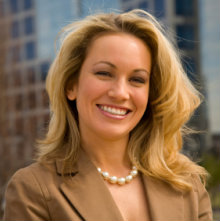 In order to provide an experience that's above and beyond your expectations of banking, we make sure to carry equally distinguished products and services. Take your banking to the next level of convenience and results by taking advantage of our Concierge Banking. From exceptional checking accounts, to savings options, and everything in between, we're here to offer you more.
Concierge Checking
Platinum 100
Indulge in the luxury of an uncommonly attractive interest rate and treat yourself to all the amenities of an outstanding checking account. Designed exclusively for the unique needs of our Concierge Banking customers, our Platinum 100 account gives you the best of both worlds.
By maintaining a minimum $100,000 balance, you enjoy unlimited access to your funds, while earning an interest rate that rivals most money markets.
Uncommonly attractive interest rate on balances of $100,000 or more

A rate that rivals many money markets

Unlimited check writing

Free personalized checks

Free notary services

Free traveler's checks, cashier's checks, and money orders

Free safe deposit box rental for one year

Concierge Line of Credit available - subject to credit approval

Free online banking & bill pay

Free mobile banking with mobile alerts

Free eStatements with check images

Free ATM access at bank-owned and other ATM locations*

Free Visa® debit card with Rewards

$100,000 minimum deposit to open
Concierge Club Checking
Make the most of your larger balance with an account that works incredibly hard and smart for you. Concierge Club Checking features tiered interest rates, granting higher rates for higher balance tiers — thus maximizing your earning potential.
On top of exceptional rates, take advantage of several time-saving checking conveniences to take your ease of banking to the next level. Exceptional benefits combined with smart, money-saving perks make Concierge Club Checking a premium option.
Make the most of larger balances
Tiered interest rates; receive a higher rate by reaching higher balance tiers
No minimum balance requirements
Free personalized checks
Unlimited check writing
Check images available upon request
Free notary services
Free traveler's checks, cashier's checks, and money orders
Free safe deposit box rental for one year
Concierge Line of Credit available
Free online banking & bill pay
Free mobile banking with mobile alerts
Free eStatements with check images
Free ATM access at bank-owned and other ATM locations*
Free Visa® debit card with Rewards
$100 minimum deposit to open
*A usage fee may be charged by ATM owner.
Concierge Savings
Preferred Money Market
Earn the premium interest rate of an investment account with the security of FDIC insurance. With a Preferred Money Market account, you are rewarded for higher balances.
On top of high earning potential, our Preferred Money Market provides better liquidity than other locked-away savings options. Have the best of both worlds with this dynamic savings solution.
Tiered-rate account that pays premium interest
Make the most of larger balances; higher balances awarded higher rates
Interest is compounded and credited monthly
Avoid the $5 monthly maintenance charge by simply maintaining a $1,000 daily balance
Maintain access to funds:
6 free transactions per month*
Free online banking
Free eStatements
ATM cards available
FDIC insured up to $250,000
$100 minimum deposit to open
*Federal regulation limits the number of certain types of transactions on this account to 6. there is a small fee for exceeding this limit. See us for details.
Certificates of Deposit
With flexible terms and interest payment options, we can tailor our certificates of deposit to fit your individual needs — however long- or short-term.
Take advantage of the fixed interest rates for additional guarantee compared to other risky investments. Contact your Concierge Banker today for current rates and terms.
Guaranteed source of savings; fixed interest rates for specific lengths of time
Fixed, premium interest rates
Rates increase with the length of the term
A wide range of terms available to accommodate specific saving needs
Early withdrawal subject to penalty
FDIC insured up to $250,000
$2,500 minimum deposit to open most terms
CDARS
Enjoy full FDIC insurance on deposits over $250,000 with the convenience of CDARS, a great solution for our customers with large amounts in savings. At State Bank Financial, we belong to a special network of banks, allowing you to diversity your funds. We handle the management of your CDs on our end. So you can gain better rates and peace of mind without a lot of work on your part.
Earn premium rates, which may compare favorably with other investment alternatives
Greater security; multi-million dollar FDIC insurance coverage
Convenience; everything is managed internally by State Bank Financial:
One interest rate
One regular statement
One year-end tax form
Flexible maturity periods available
Helps support lending opportunities within your local community
Personalized Lending Solutions
As a Concierge Banking client, you are entitled to customized lending solutions. From a Concierge Line of Credit to a home equity loan, we will analyze your needs and provide you with rates and terms best suited to your individual situation. Receive personalized lending for a wide range of financing, including:
Home Mortgage Loans
Home Equity Loan
Home Equity Line of Credit
Auto Loans
Recreational Loans
Personal Loans
Concierge Line of Credit
Visa Credit Card
And more
Mortgages
Whether you are buying, building, or refinancing, State Bank Financial has a mortgage that can be customized to meet your unique financing needs. From the traditional to the non-traditional home loan, you will receive priority service, local loan servicing, and convenient payment options.
Competitively low rates for purchase, construction, or refinancing
Flexible terms, customized to your needs
Residential Lot loans available for customers purchasing land
Construction Loans available for home building
Refinance to lower your interest rate and monthly payments
Free pre-approval available
Apply online 24/7 through a quick and easy process
No prepayment penalties
Helpful service from a staff that's knowledgeable in the local real estate market
Local decision-making and processing for a streamlined process
24-Hour Convenience Services
Bank at your leisure. Whether you are at home, at work or on the road, you have 24-hour access to your money with the help of our convenient banking services.
Online Banking & Bill Pay
Mobile Banking
Finance Trax Personal Financial Management
eStatements
Visa Debit Card with Visa Rewards
And more