About Us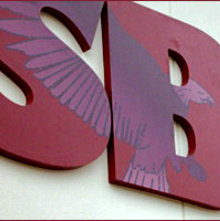 For over 134 years State Bank Financial has been committed to building strong communities. That means we strive to provide only the highest quality service to our customers and the communities that we serve. We work closely with this base of customers and communities, knowing that when they are strong and successful, we will be too.
Our Mission
What makes State Bank Financial tick? The answer is quite simple: you.
From day one, we have been committed to building lasting value for shareholders, associates, customers, and the community; thus fulfilling the historic role of banking as the enabler of individuals to achieve their dreams.
You will see our mission reflected in how we do business with you, what we offer, and even in a simple conversation with a bank employee. This mission truly dictates everything we do at State Bank Financial.
What you can expect from us
Local decision making, a local board of directors, and experienced, friendly bankers who are equipped with the knowledge and power to make quick decisions are just a few of the many benefits our customers have the privilege to expect when working with us.
Value-added products and services:
Deposit Accounts - A wide range of deposit accounts for both business and personal customers to maximize your financial position.
Loans - Custom-tailored lending opportunities that suit your particular personal, business, or agricultural needs.
Lending - Time-savings services that make banking easier to manage than ever.
Treasury Management – From collections solutions, to disbursements solutions, and solutions for optimization and risk management, we provide our business customers with the comprehensive conveniences to help them run efficiently.
Investments* – We love nothing more than to see our customer's investment goals come true. That's why we strive to provide helpful advice and customized planning to help you get there.
Concierge Banking – Additionally, we offer a premium package of banking services for customers who desire an elevated level of attention encompassing their entire banking experience.
Thank You From State Bank Financial
If you aren't already a State Bank Financial customer, we'd like to invite you to experience a banking relationship that puts you first. If you are currently banking with us, we'd like to take this opportunity to thank you for your commitment to us and pledge to always return that level of commitment to you.
This site is published for residents of the United States only. Raymond James' Financial Advisors may only conduct business with residents of the states for which they are properly registered. Therefore, a response to a request for information may be delayed. Please note that not all of the investments and services mentioned are available in every state. Investors outside of the United States are subject to securities and tax regulations within their applicable jurisdictions that are not addressed on this site. Contact your local Raymond James office for information and availability. OSJ - 401 Main Street La Crosse, WI 54601 (608) 791-4255
State Bank Financial is independent of Raymond James.
Investment Advisory Services offered through Raymond James Financial Services Advisors, Inc.
View the Raymond James Financial Services, Inc. Privacy Notice.