Home Mortgage Loans
At State Bank Financial, we believe your dream of homeownership should be more like a reality. That's why we offer competitive rates and flexible financing on all mortgage loans — whether for purchase, construction, or refinancing.
We also provide our valued customers with a wide range of financing options to get you that much closer. Take advantage of a localized process from helpful professionals who know you and the local real estate market.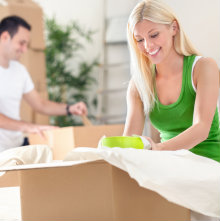 Summary

Competitively low rates for purchase or refinance
Flexible terms, customized to each customer's unique situation
A wide range of financing options available:
Fixed rate mortgages
Adjustable rate mortgages
First Time Homebuyer Assistance
Low to no down payment programs
1 to 4 family investment loans
Federal VA Loans
Residential Lot loans available for customers purchasing land
Construction Loans available for home building
Refinance to lower your interest rate and monthly payments
Free pre-approval available
Apply online 24/7 through a quick and easy process
No prepayment penalties
Helpful service from a staff that's knowledgeable in the local real estate market
Local decision-making and processing for a streamlined process

You may also contact Carol Porath (NMLS #649032) for rate information and questions at 608-791-4231 or carolp@statebankfinancial.com.

Homebuyer Resources

Purchasing a home is one of the biggest decisions you will ever make. Therefore, we want all of our customers to feel confident and prepared when it comes time to make their dream of a homeownership a reality. Feel free to utilize the following information and real estate terminology or speak to one of our friendly professionals at any time. As a customer of State Bank Financial, you're never alone.

Fixed Rate Mortgage

If you want the certainty of knowing your interest rate will not change for the course of your loan, a fixed rate mortgage will give you that peace of mind. You may choose between a longer-term loan with lower payments or a shorter-term loan with higher payments. We can help you choose the option that is best for you.

First Time Home Buyer

We offer first time buyer programs that will help make the leap from renting to home ownership a little easier. Our programs can get you into your first home with lower down payment options and assistance with your down payment, closing costs and even repairs to the property. Talk to a mortgage specialist today to see how you can qualify.

WHEDA loans offer low down payment options for those who qualify.
Easy Close program offers help with down payments, closing costs or repairs to the home you are purchasing.
Additional grant programs are available. Please see one of our Mortgage Loan Advisors for more details.

Low to No Down Payment Programs

These programs are perfect for you if you are a home buyer who has limited funds to put towards your down payment or closing costs, if you have access to alternate sources of funds such as gifts or grants, or if you prefer to use your funds for other investments. Please talk to one of our Mortgage Loan Advisors today to see if you qualify.

Adjustable Rate Mortgage

If you want lower interest rates and lower monthly payments, consider an adjustable rate mortgage.

An adjustable rate mortgage (ARM), has payments that adjust as the interest rates go up or down over the term of the mortgage. The adjustments are based on the movements of a pre-selected economic index…should indexes go up; your ARM has a rate cap in place to restrict the interest rate so it will never exceed a predetermined ceiling.

Residential Lot

Your dream home begins with that perfect piece of land. We offer residential lot loans with rates and terms you can live with.

Minimal down payment
Terms to fit your budget
Minimal closing costs

Construction Loans

When you are ready to build your dream home, come and see us. We offer the construction loan you will need to begin building your dream.

During the construction phase:

Your contractor/sub-contractor will be paid directly for work completed with three or four advances of construction funds.
Each payment will require an appraiser's inspection and your approval.
You pay interest only on the amount withdrawn.
We can provide financing once your new home is completed.

Time & Money Saving Tip:

If you are ready to build and are currently purchasing a lot or land, save time and money by closing on the lot and construction at the same time.

1 to 4 Family Investment Loans

If you are looking for an investment property in which to build your future, we offer a fixed rate mortgage specifically designed for investment properties.

One to four family investment properties that are not owner occupied and are suitable for year-round rental qualify. This mortgage can be used for either the original purchase or for refinancing an existing investment mortgage. You choose the term and the interest rate is fixed.

Federal VA Loans

If you are a veteran, you may be eligible for a Federal VA mortgage loan.

This loan offers many special benefits to our veterans:

Little or no down payment required
Competitive interest rate to make payments affordable
Fixed rate mortgage
No private mortgage insurance required
Free pre-approvals
Your Mortgage Loan Advisor will work with you to determine your eligibility and help you find a loan payment you can afford based on Federal VA guidelines.

Refinancing Your Current Mortgage

Did you know that a 0.5% - 1% interest rate decrease through refinancing can save you thousands of dollars?

Not only will you lower your interest rate, there are many other reasons to consider refinancing your current mortgage:

Decrease monthly payments
Switch to a fixed rate mortgage and eliminate the payment changes of ARMs
Increase your equity by paying down principal faster
Use the equity in your home to consolidate debts, take a vacation, or make home improvements
Even more good news is that the cost of refinancing has decreased greatly in the past several years. Depending on the equity in your home, closing costs may be included in the new mortgage loan amount, so no cash may be required to refinance. See one of our Mortgage Loan Advisors for complete details.