Guardian Text Alerts
Peace of mind made easy. Guardian text alerts confirm the transactions on your State Bank Financial debit card are all yours.
Protecting you and your debit card transaction is a responsibility we take seriously at State Bank Financial. Unfortunately, fraud today is something we all have to watch for. When you enroll in Guardian text alerts from State Bank Financial the only thing you have to watch is your cell phone.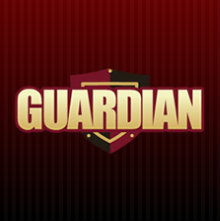 Summary

Free protection for State Bank Financial card holders*
With our text alerts you have the final look at your transaction if your card is:
Used for any transaction when your card is not present. (e.g. online, internet or phone purchases)
If the transaction is more than $500.
If your card is used internationally.
If any of these actions occur, you'll receive a text message alert to confirm that the transaction is one you are actually initiating.




*standard text message rates may apply based on your mobile plan.